We recently had a chat with Pizazz Boutique, in the beautiful area of Nelson Bay, NSW. Here's what they had to say…
Fun fact- Pizazz Boutique is a wardrobe wonderland without limits! Our store (both in store and on line) is a mecca of inspiring designs for all elements of your outfit- indulge in our stand-alone ranges of clothing, jewellery, shoes, handbags and other boutique delights!
What's unique?
Our most unique quirk as a business is that we are newly blessed with the chance to style the most beautiful women from all corners of the world of all ages, sizes, genders and lifestyles! Because we offer boutique-style service in store AND online our community of inspiring customers branches from our coastal home town in Australia to the warmest and coolest corners of the world!
What do we like about SeeSaw?
For us, Seesaw represents our core beliefs of quality and individuality! See Saw has it's very own unique projection in the world of fashion and continues to reinvent it's self without losing trend!
What do we want to share?
We'd love to share with the world that our new online boutique is just as vast and phenomenal in range, diversity and quality as our in-store one! Women all over the world can now access stand-alone, revolutionary, feminine pieces (including See Saw!) from their pockets!
We'd also love to share our vibrant world  with you – follow Pizazz Boutique on Facebook and Instagram for that added pizazz in your life! x
https://www.facebook.com/pizazznelsonbay/
https://www.instagram.com/pizazzboutique/
Pizazz BOUTIQUE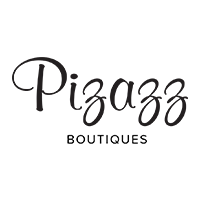 -Add a touch of Pizazz to your life-
118 Magnus St, Nelson Bay, NSW | (02) 4990 1450