We recently had a lovely chat with Tanya from Nu Mode Boutique, in Bowral, NSW and here's what she had to say…
– The Boutique has its own unique style and fashion.  Labels not seen in chain stores. The range is diverse offering something different to women .
One comment I get everyday is ' thank you for your service '.   Personalised service is important to women . They require attention but not the feeling they are being pushed into making a purchase. Creating a comfortable and friendly atmosphere definitely makes the store more welcoming.
– The store location has been known as a boutique for the past 17 years . This definitely has helped and it has seen a new customer evolve.
My own love for Fashion over the years has brought me here. Starting off 7 years ago as a casual to a management position . The opportunity to create something of my own has definitely shown me the ups and downs. Each day is a challenge and motivates me to keep moving forward.
I have always been confident with my style and to be able to help other women create their own style is important to me.  'Dress and love yourself for who you are now '.
– See Saw has definitely made its mark in my store. Customers love the diversity in styles, classic meets modern, uncomplicated yet different, trending with other fashion labels and affordable without compromising quality. Most importantly See Saw is all about natural fibres and sustainability.
– It's a privilege to stock See Saw in my store . The owners and their staff stand by their stockists and keep delivering new and interesting lines each season.
The customers love it too.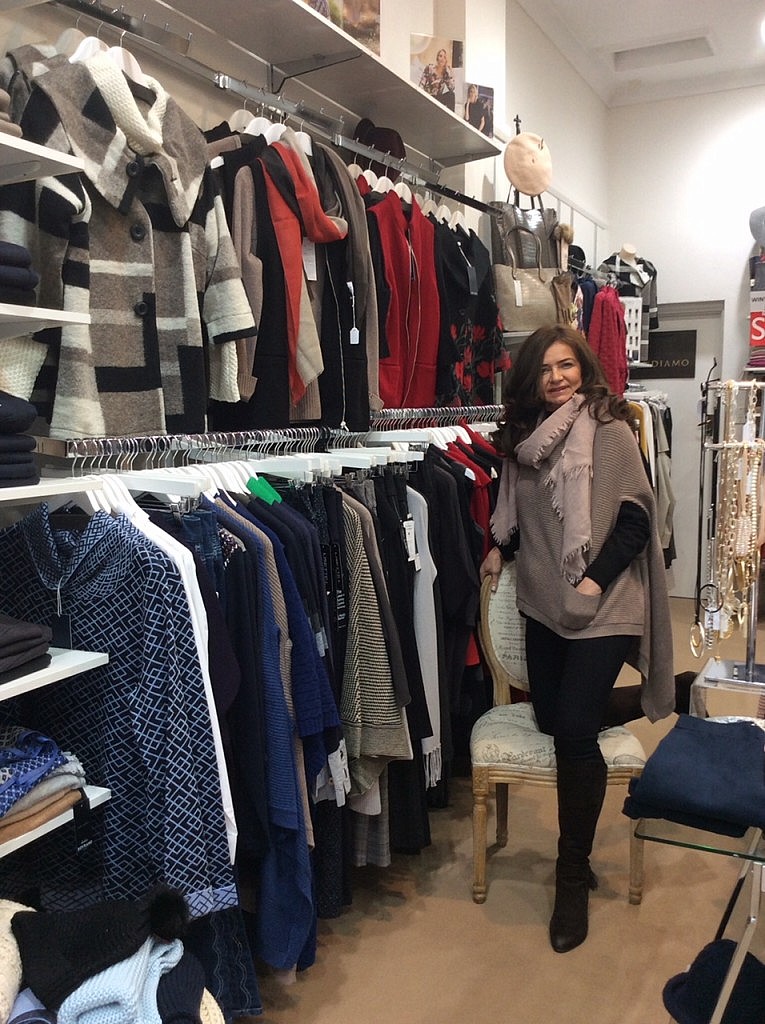 And thank you, Tanya, we are thrilled to be stocked in such a beautiful boutique. Make sure you stop into Nu Mode boutique if you're ever in Bowral, Southern Highlands. Such a picturesque village full of clothing boutiques, antiques, interiors, food, wine and much more!  (Tanya is wearing our superfine merino poncho – style no. SW3506)
Nu Mode Boutique 
358 Bong Bong Street, Bowral, NSW 2576.
phone (02) 4862 5044
Follow Nu Mode on https://www.facebook.com/numodeboutique.com.au/
or Instagram @numodeboutique