Portobella is located in stunning Port Douglas, where the rainforest meets the reef.  Anne Eldridge has owned and run the store for over 22 years offering an extensive range of women's fashions, accessories, home décor, glass art and artwork.  Anne is also a designer of ladies' fashion with her ever-popular label "Anni E".  Anne has a natural flare for design and her label offers unique and distinctive styles ranging from the "Comfort Wear" a non-crush, no iron product perfect for travel, to the elegant linen range.  Anne's vibrant creations are the perfect mix of classic cuts paired with bold prints to create a glamorous and daringly different outfit.
Anne has a passion for sourcing labels that compliment her own from all around the world including Australia, Europe, Asia and India.
Anne and store manager Tina have a natural flare for creative styling and home decor design.  Offering locals and visitors to Port Douglas beautiful and innovative options to wear and decorate their homes.  Brooke and Liz are also part of the Portobella team helping to develop and create social media content in addition to assisting Anne and Tina in store.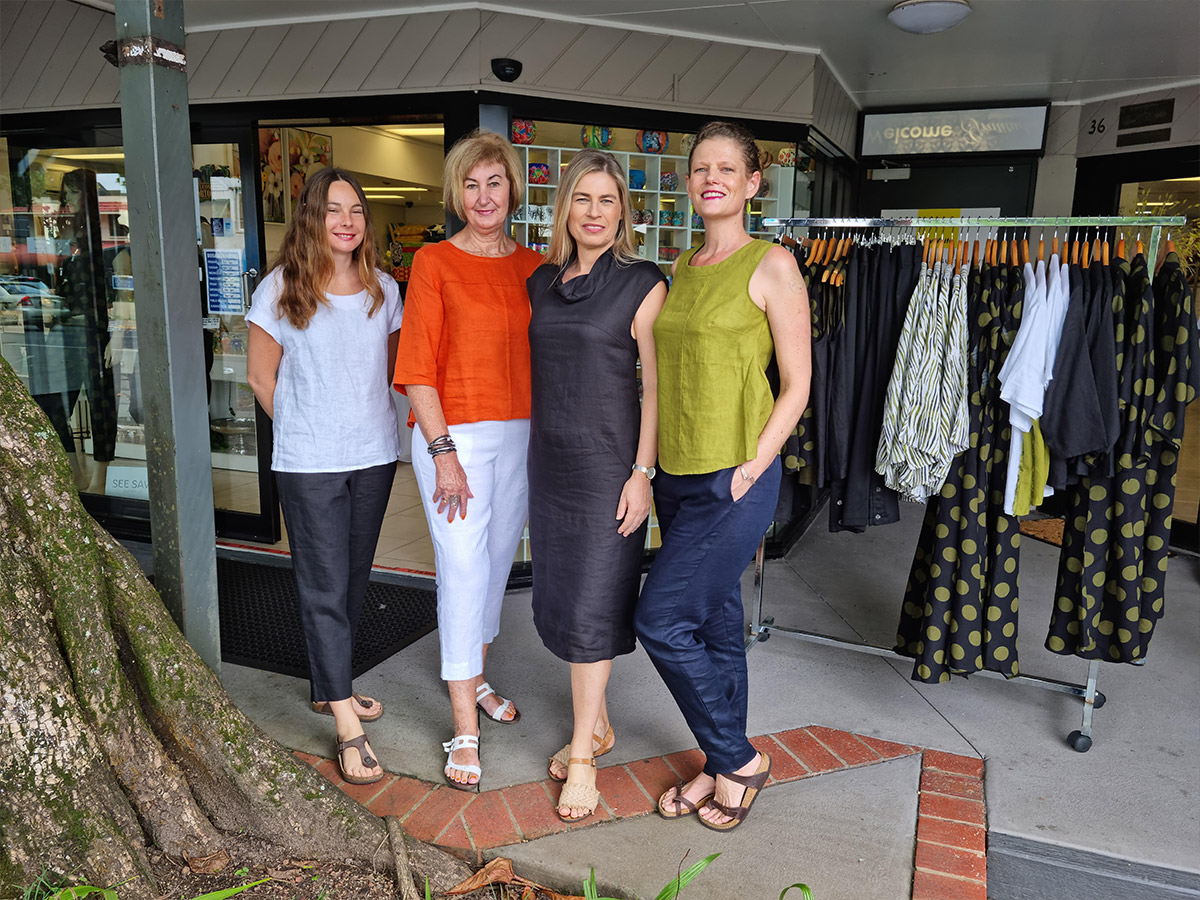 Brooke, Anne, Tina and Liz. All dressed in See Saw Clothing 
Where to find us?
36 Macrossan Street, Port Douglas, Far North Queensland
Online: Facebook and Instagram @Portobella_Portdouglas
What is unique about us?
Anne's team offer customers a personalized experience and regulars understand they will always find something for every style and every occasion at Portobella in store and online every day.
What do you like about See Saw?
See Saw is a much-loved label in the store as the natural fibers of quality linen and cotton are perfect for the tropical climate.  We adore the designs and color palettes used and the sizing is always consistent.  Also being an Australian owned and run business using sustainable and ethical manufacturing is a huge draw card for our customers. We have a loyal following of See Saw Clothing in our clientele.