If looking you're absolute fabulous best whilst remaining cool and comfortable is your thing, then look no further than our extensive collection of Summer linen dresses.    It's heating up and it's really starting to feel a lot like the holiday/festive season is just around the corner.    Our great love of the beach and outdoors has inspired the fresh blue and white colour palette of the linen dresses featured here.
Our dresses are designed to be flattering and have an excellent fit for women 40+.   Sizes available are 8 – 18  (we are slightly on the generous side of sizing and design with all women's shapes and curves in mind.  If you would like an assistance with the best size for you please email us sales@seesawclothing.com.au.)
And better still we always encourage you to try a dress on if you can, our range is available widely throughout Australia in local boutiques, so please contact us to find your closest stockist.   If you prefer online shopping , we offer free postage and no hassle returns.   After all we want you to be happy and feel great in our dresses.
Nothing beats the ease and style of slipping on pure, natural linen during the long Australian Summer.  Long live the Summer linen dress we say!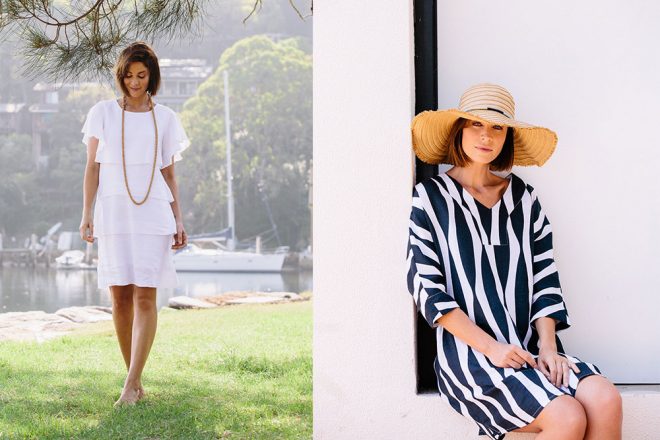 Shop See Saw Summer Linen Dresses online at
https://www.seesawclothing.com.au/shop
We proudly support local business and are happily stocked in boutiques all over Australia, please feel free to contact us at sales@seesawclothing.com.au or 9318 0677 for stockists or advice.